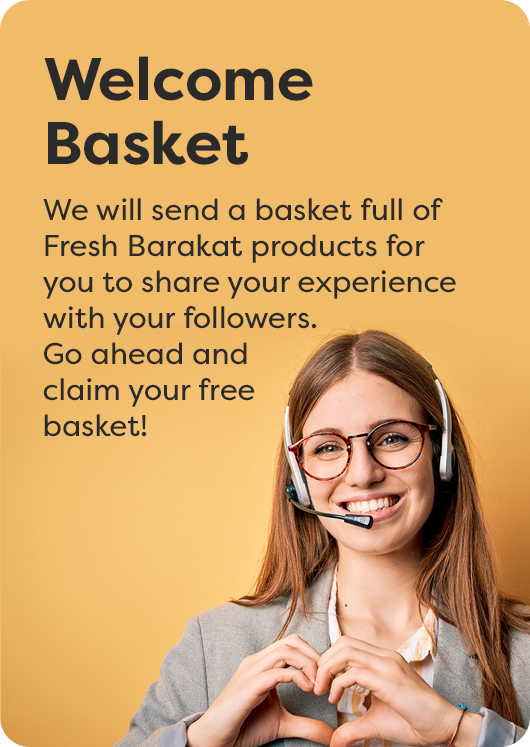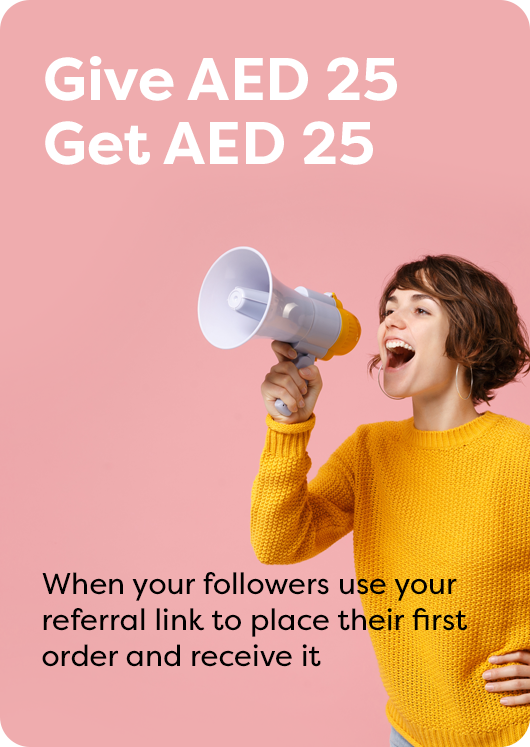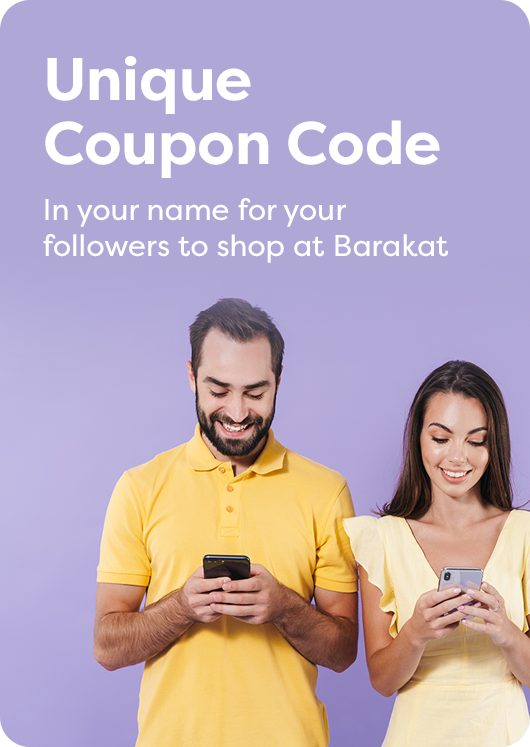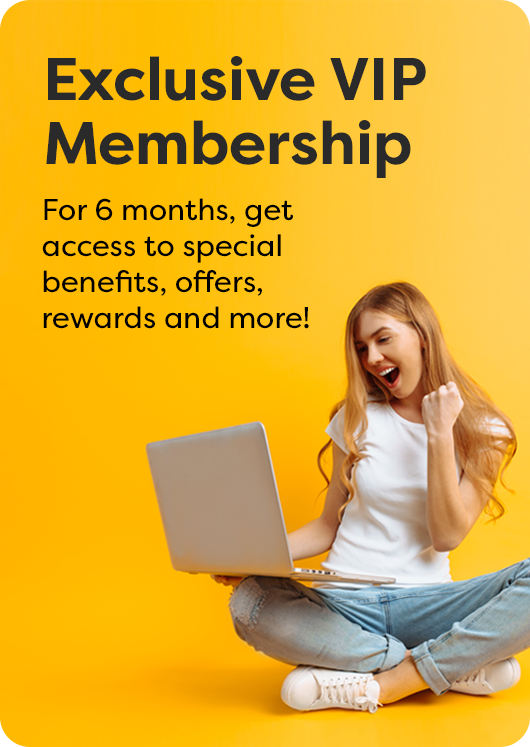 How does it work?
Step 1: Register on the below form and you will qualify to receive our Welcome Gift basket
Step 2: Our representative will reach out with a unique code with your name to share with your followers.
Step 3: Share unique code and referral link with your followers and earn AED 25 on every successful order.

Step 4: Keep earning and redeem by placing order at Barakat and enjoy exclusive benefits of VIP membership.
Fill in the below form to help reach out to you.